CHRISTMAS 2011 CALI-R Report
THE DRIFTERS
Saturday 3rd December 2011 at Dunstable Leisure Centre
Report by Denis O'Donoghue from the Dunstable Gazette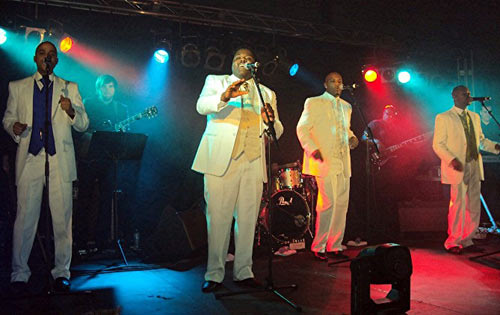 Lynn Grady rolled back the years and the miles to see the Drifters perform at Dunstable Leisure Centre on Saturday night -- 38 years and 10,000 miles to be precise.

Lynn, who lives in Gold Coast, Queensland, Australia with her husband Shaun, last saw the legendary pop and soul band perform at the California Ballroom when she was 15, and was determined to see them again when she heard that they would top the bill at Sid Hudson's Cali-R Christmas Special, travelling 10,500 miles in the process.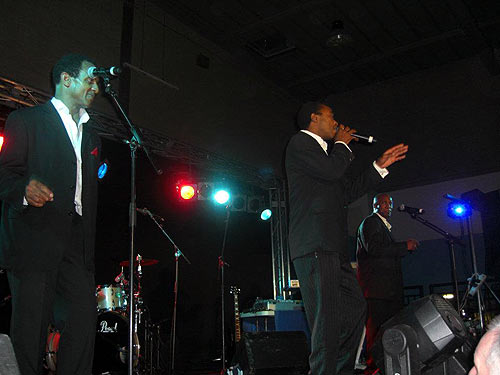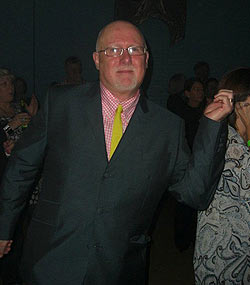 And it was a time for reunion for Lynn, whose parents live in Sundown Avenue, Dunstable. As Lynn Atkins, she attended Priory School with Sharon Knott and Sharon Warboys, who now organise the Long Live Dunstable -- Don't Let Dunstable Die group, and Jeremy Cope. On Saturday, the four met up again for a night of laughs, remiscences and dancing.

She said: "I last saw the Drifters in 1973 at the Cali. It was a fantastic place. I moved to Australia for a better life and I'm also now celebrating passing my exams and becoming a registered nurse."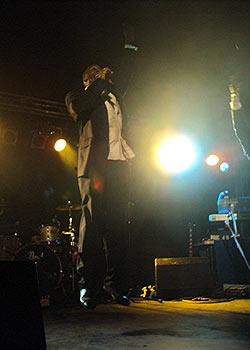 Leeroy of the fantastic International Sylistics/ Motown Tribute lifting the crowd off their feet.
Lynn was called on stage by Sid Hudson to share her story with the audience -- and what an audience it was; 950 enthusiastic souls who made the night a complete sell-out and proved once again that when it comes to putting bums on seats (or in this case legs on dancefloors) in Dunstable, Cali-R nights have no equal.

And the Drifters provided the perfect setting for them to dance and sing along with hit after hit, all performed in the flawless style that has been the trademark of the Drifters' line-ups over many years.

The hall started to fill up from about 8pm and when the opening act, the International Stylistics and Tamla Tribute Band, hit the stage, the crowd was really up for it. The band proved a surprise hit with their great harmonies and energetic dance routines.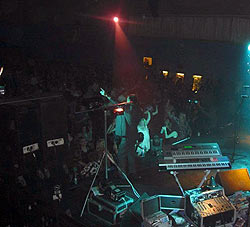 With Luton's own Santa Ron Horniblew providing Christmas giveaways , Sid spinning the sounds, Jellybean and Brother Louie running the funk room and the Cali-R team's own staff manning a successful bar, the Christmas Special was just that -- and another Cali-R triumph.

Sid Hudson said: "It's been really tiring pulling everything together, but it was well worth it. The Drifters were fantastic and so were the Tribute Band, but the crowd were magnificent and that always makes the night".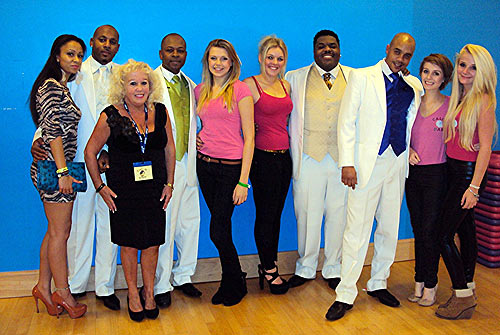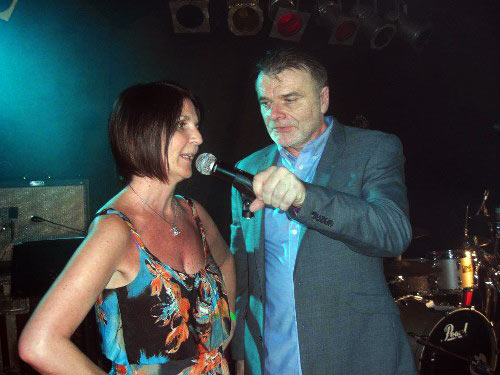 Lynn reminiscing about the old days at The Cali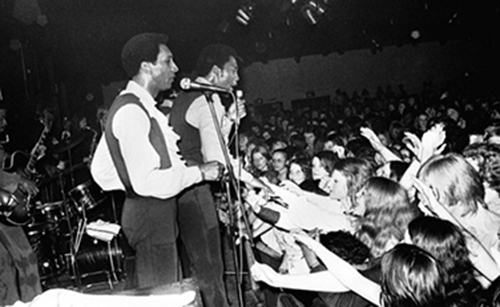 The Drifters at the Cali 1973. Somewhere in the crowd would have been Lynn