Christmas Cali-r
1st December 2012
Clem Curtis and the Foundations
Dunstable Leisure Centre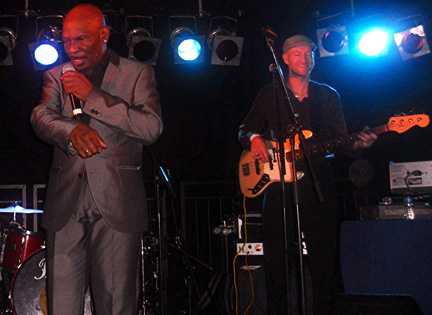 Cali-R reached a landmark when its celebrated its 15th birthday with the Christmas Special at Dunstable Leisure Centre. Cali-R, still keeping alive the music and memory of the old California Ballroom, began in 1997 when Sid and Jacqui booked Edwin Starr to headline the first event at the Queensway Hall.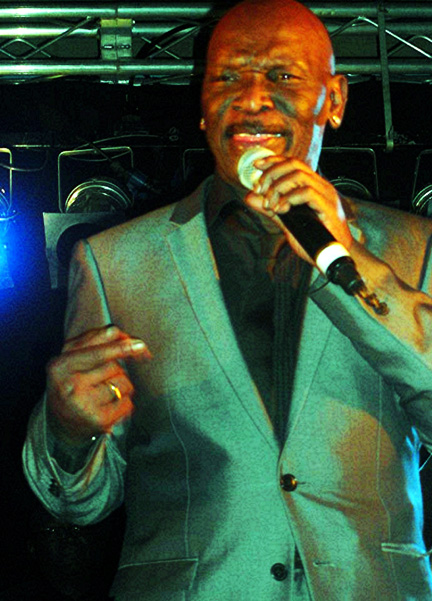 That night, a sell-out 800-plus crowd enjoyed the show; on Saturday 950 revellers filled the leisure centre to see and hear another favourite, Clem Curtis and the Foundations. Sid said: "We never thought all those years ago that we'd still be going 15 years later. We've had some amazing memories and acts in that time, and I couldn't think of a better act than Clem to mark the occasion. And a big thank-you to everybody who has supported us over the years. We really couldn't have done it without you.".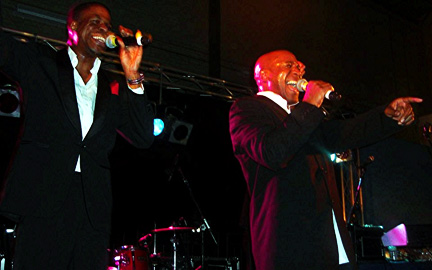 Clem, the veteran soul singer was also celebrating -- his 72nd birthday was a few days earlier, and in February the "Godfather of British Soul" will become the "Great-great Grandad of British Soul", which clearly chuffs the man with 16 grandchildren and whose singing credits include work with such diverse acts as Stevie Wonder, the Byrds and retro-soul keyboardist Lord Large.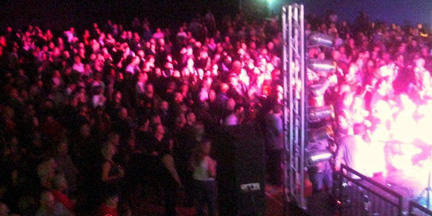 The veteran has no intention of retiring – he's just about to undertake a tour in the West Indies. "I'll keep on going as long as my voice and health let me," he said. "I never thought all those years ago that I'd be going this long. I was going to be a painter and decorator -- or a boxer!" As always, Clem's love of the job shone through as he held an enthusiastic audience in the palm of his hands while taking a musical journey, accompanied by funky Foundations, through his hits and the best of soul. Painting and boxing's loss has clearly been music's gain.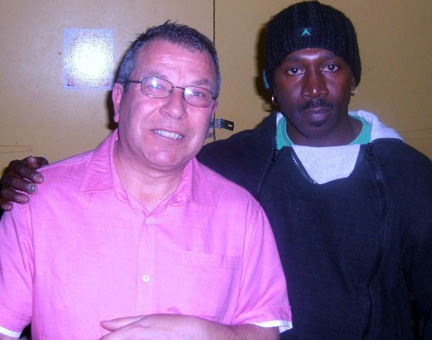 Also making a happy return to the leisure centre stage were the International Stylistics and Motown Tribute, who made such a big impression at the Christmas special in 2011. Once again they wowed the audience with their soulful and high-octane performance – especially Leroy Stubbs's dancing!
And here's a special message from Emperor Rosko in Los Angeles...