Outside Cali-r 29th June 2012
The Fancott, Toddington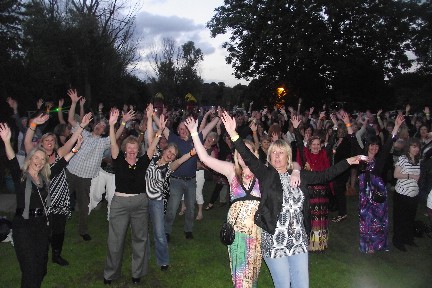 The sun shined on all the Cali-R righteous, Friday night, at The Fancott in Toddington. The new experience of being outside was a massive hit with the hundreds of Cali-R fans old and new. Sid Hudson, welcomed the large crowd before introducing Glynn Mr Soul. Mr Soul has toured the world working with top names in the music industry as was apparent by his polished vocals and stagecraft which radiated his soulful sounds through the hearts of the audience.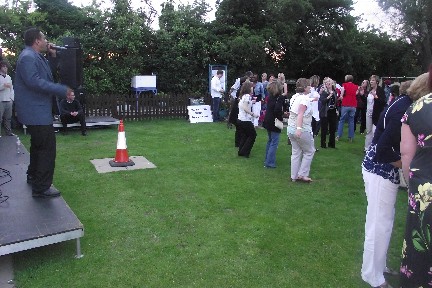 Classic Luther Vandross. Barry White, OJays and Drifters covers had the whole of The Fancott in harmony before he finished with The Fatback anthem "I Found Lovin".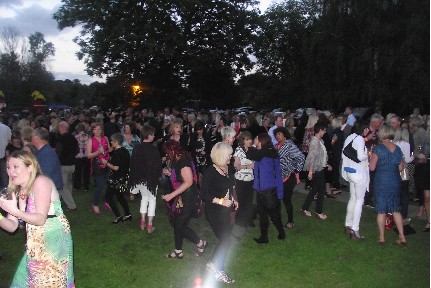 It was now time for headliners Hitsville, this eight piece tribute of accomplished musicians and vocalist were an absolute delight. Starting off with Otis Reddings Shake they added high voltage, to and already electric atmosphere for all that attended.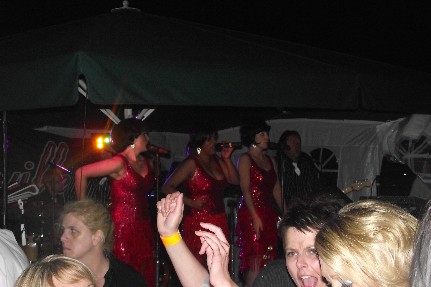 Their set not only included all the big Tops, Temps, Supremes and Stevie Wonder classics but featured the three girl vocalists, in red sequinned dresses, complete with 60s hair fashion, delivering stunning versions of lesser known tunes like, The Marvelettes' "Too many Fish InThe Sea", Kim Weston's "Helpless" and Frank Wilson's Northern Soul monster anthem "Do I Love You".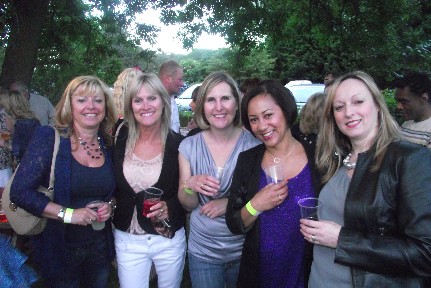 Hitsville had every person in the house singing to "Aint No Mountain High Enough" as they rein acted the Marvin Gaye Tammi Terrell classic. Sid Hudson finished the night spinning his mix of Soul/Funk Motown & Reggae and at the end there were constant shouts for more. More outside events indeed there will be, next year