It's the Real Thing!



by Denis O'Donoghue
Perennial favourites the Real Thing got the Christmas season off to a flying start when they wowed 900 happy revellers at Dunstable Leisure Centre on Saturday, December 7th.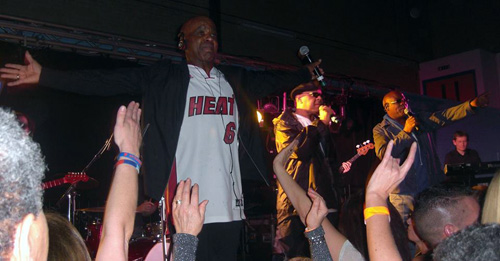 Applause for the Real Thing
The Liverpool lads have been big favourites at Cali-R nights for many years, and they impressed once again, backed by a tight band and dipping into their back catalogue to provide such hits as You To Me Are Everything, Can't Get By Without You and Can You Feel The Force, as well as a sparkling array of soul and pop hits.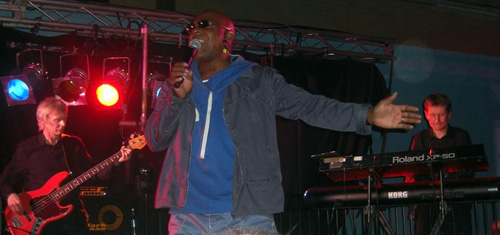 The Real Thing in action
Earlier in the evening Hitsville The Sound of Motown made a welcome return to Cali-R after starring in the open-air event at the Fancott last year. Once again the audience lapped up their performance, as the eight-piece outfit re-created Tamla Motown's magic numbers.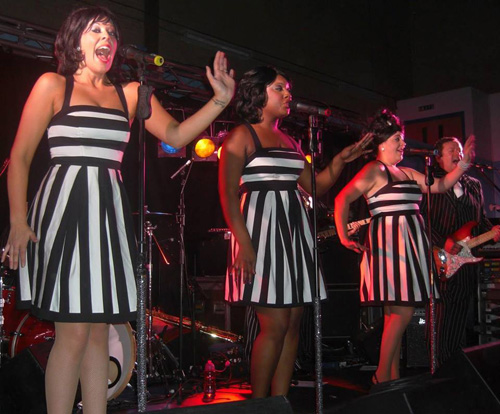 The girls from Hitsville The Sound of Motown
With Sid Hudson playing the best of soul, Tamla and Reggae in the main hall, Louie Martin and Jellybean supplying the sounds in the upstairs funk room, Cali-R's own bar doing brisk trade in the foyer and Father Christmas Ron Horniblew handing out goodies at the entrance, it was the perfect start to the Yuletide festivities.