Angelo makes it a Starr night out
by Denis O'Donoghue
Angelo Starr and The Team made it a special Christmas Cali-R night at Dunstable Leisure on the 6th December 2014 with their blend of soul and Motown favourites, as well as their own material.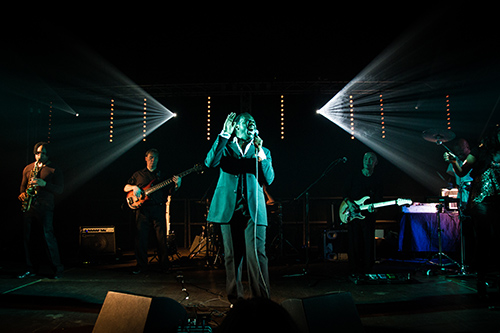 Angelo and The Team light up the stage
Once the backing band of the late legendary Edwin Starr, they are now a formidable outfit in their own right, with Edwin's younger brother Angelo taking lead vocals.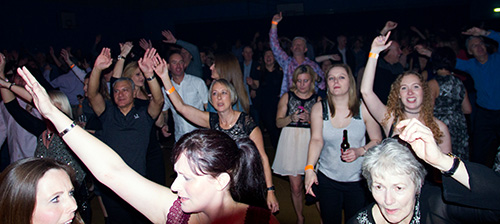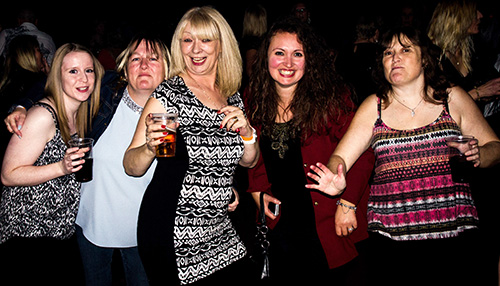 Happy revellers take to the floor
This was The Team's first visit to a Cali-R event and both band and audience enjoyed the night so much that we can expect to see Angelo back in the future. As always, Sid played the best of soul, Tamla and reggae in the main hall, while Jellybean turned the upstairs room into a reincarnation of the Devil's Den. Cali-R's own bar did a brisk trade in the foyer and Ron "Father Christmas" Horniblew greeted revellers at the entrance.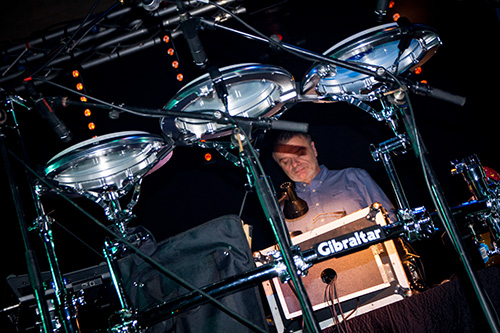 Lost in music: Sid's a study in concentration

All photos by Marko Sulic-Woodgate