The Team featuring Angelo Starr
Christmas Cali-R
7th December, 2019

Wow! Dunstable Conference Centre was full with partying Cali-R fans. Sid Hudson raised the temperature with his selection of soul classics.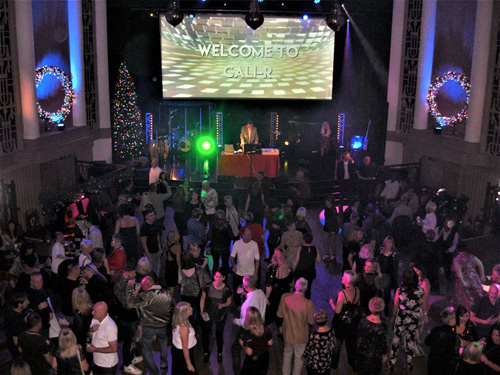 Then on came The Team featuring Angelo Starr. Beverly Ridout immediately captivated the audience with a 3 minute sax introduction.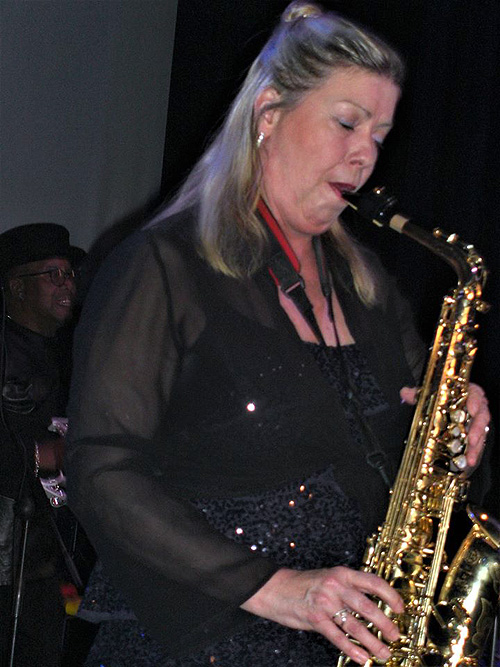 Then Angelo Starr appeared from the wings and started an hour and a half set where the crowd did not stop dancing. Angelo performed all his late brother's hits - War, Stop Her On Sight and Contact to name a few. He did a great rendition of his brother's hit Time which features in the film Northern Soul. Angelo invited his trio of backing singers to take the lead each singing Motown classics. The Team and Angelo went off stage to rapturous applause.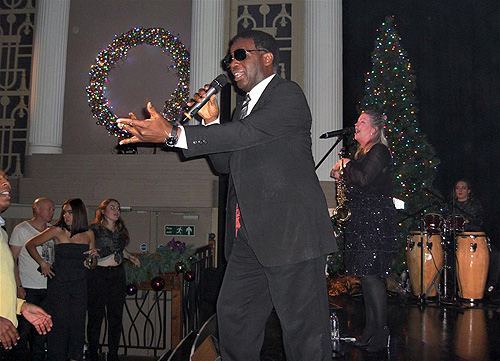 Make no mistake, it wont be long before they return for another performance at Cali-R.