The New Drifters at The Early Christmas Cracker Party - 25th November 2000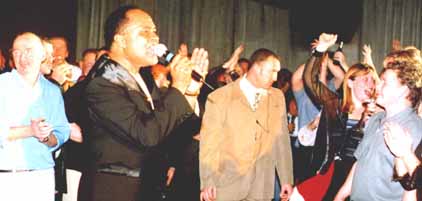 Following the sad death of Johnny Moore 2 years ago, the new Drifters featuring Ray Lewis, continue to bring you the ever popular sound of The Drifters into a new decade.
Ray Lewis sang alongside Johnny Moore & Ben E. King when they frequently visited the old California Ballroom in Dunstable, Ray Lewis sang on hits like Saturday Night at the Movies, Kissing in the Back Row & Up on the Roof.
Once again it is time to come along to sing & dance the night away to all the old classic sounds of The Drifters.
Get Smart, a 10 piece up and coming soul band, supported the night. Sid Hudson the host was playing all the soul sounds of the 60's & 70's, and top jazz funk DJ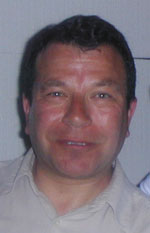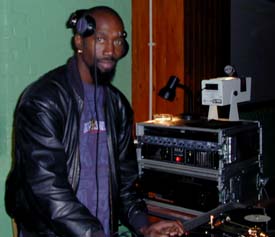 Louie Martin played a 2 hour set upstairs with JellyBean playing either side.
Louie Martin hosted the Cali in it's final years and went on to make Didoz the hottest soul club in East Anglia. He became a part of the legendary funk mafia which revolutionised the soul scene in the 70's & 80's, made up of top dj's like Chris Hill, Robbie Vincent, and Froggy to name but a few. Louie has enjoyed lots of succcess on the airwaves and still loves more than anything playing his set of old classics at the Cali-r.

The Stylistics
6th December 2003

Disco Night
4th October 2003

The Real Thing
10th May 2003

The New Drifters
1st March 2003

Heatwave
5th October 2002

Clem Curtis & The Foundations
2nd March 2002

Gwen Dickey's Rose Royce
8th December 2001

Odyssey
20th October 2001

Abba Like
12th May 2001

Jimmy James & The Vagabonds
31st March 2001

George McCrae
7th October 2000