Clem Curtis & The Foundations - November 2005
by Denis O`Donoghue Dunstable Gazette/Luton News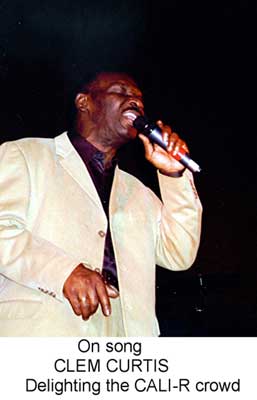 At 65, Clem still wows the fans of Foundations.

The funkiest pensioner in Buckinghamshire made the short journey from his home in Olney to wow the large, enthusiastic crowd at the Cali-r Christmas show at Dunstable Leisure Centre.
Clem led the Foundations on stage before announcing his 65th birthday on Monday. He then proceeded to blow away the audience with a show that belied his advancing years, while prowling across the stage in a slicksuit and wrap around shades.
It matters not a jot that none of the present Foundations was even born when the original line up took Baby Now That I Found You to No. 1 in 1967. The point is that Clem IS the Foundations - his voice, his show.
The old trooper produced a performance which caught perfectly with the party atmosphere, which was helped by a boisterous, singalong version of Build Me Up Buttercup. In The Bad, Bad Old Days completed his top ten hat trick.

But let us not forget although Clem aimed his "big three "squarely at the pop market, he is a veteran of the 1960s soul scene.
Knockout versions of My Girl, Knock On Wood, Show Me and Twist And Shout plus nods of the 70s with Celebration, Lets Stay Together, My First My Last My Everything and Superstition, demonstrated that he still has the "pipes", despite the date on his birth certificate.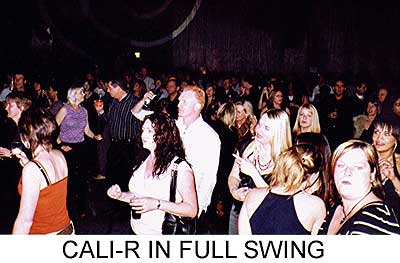 Just like such soul veterans and Cali-R favourites as Jimmy James, George McCrae, Airron Love from the Stylistics and the late Edwin Starr, Clem likes to put more into his shows-he goes into the audience afterwards, signs autographs, has photos taken with fans and flirts with the girls.
The only time he looked discomforted was when I asked him if he would be applying for his bus pass!
He staggered back, rolled his eyes, threw up his hands and groaned" God no!"
So dont be suprised if Clem and the Foundations are back for Cali-R on his 70th birthday.

Promoter and DJ Sid Hudson said: "It was a marvellous performance from Clem, and the whole night had the special Cali-R atmosphere. There was a real buzz about the place.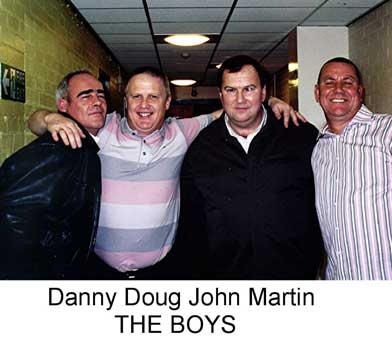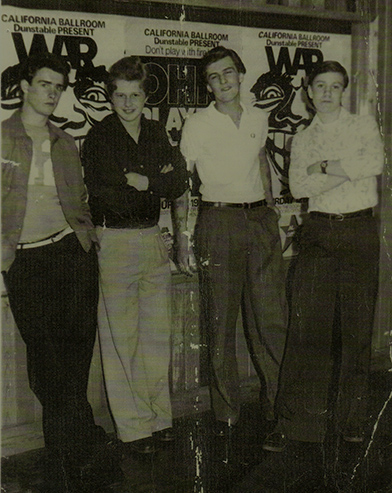 Danny, Doug, John and Martin at The California Ballroom in 1976
Sid later brought former Cali colleague Louie Martin on stage to reminisce about old times before he moved upstairs to join Jellybean in the Jazz/Funk room, and introduced Diane Ilka, granddaughter of Edwin Green, the man who built the California Ballroom.
Her book about his life and the events of the California, The "Cali"Album, has just been published by The Book Castle. Diane was on hand to sign copies of the book.