The Fatback Band - May 2006
SIT BACK? A FAT CHANCE OF THAT
by Denis O`Donoghue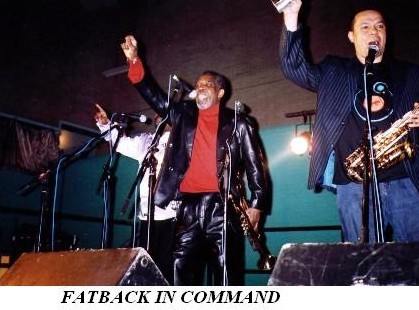 So, how do you like your funk? In fat slabs of guitar-driven danceability,with a side dish of demanding drums? Or thinner slices of sax-led jazz, with trumpet accompaniment and a keyboard relish? Either way-YumYum, Gimmie Some!
Yup, its the Fatback Band, and these were the signature dishes they served up on Saturday May 13th 2006 at Dunstable Leisure Centre-while an enthusiastic Cali-r crowd gobbled up all that was on offer until there was no more room for anymore.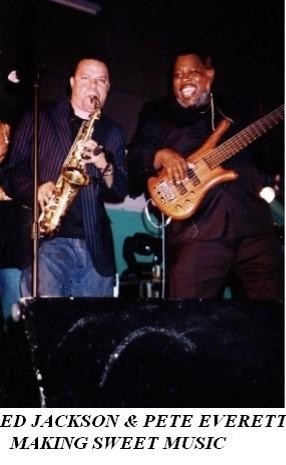 And who can blame them for being greedy? The Fatback Band dish up HUGE helpings, and there really is something for everyone.
OK, maybe you're not so fond of the newer, jazzier offerings on the musical buffet table, but, what's this? why, here come some dishes of Party People...and Bus Stop ... and Spanish Hustle...
Founding member and drummer Bill Curtis and the rest of the band laid down a marker from the moment hey hit the stage, throwing garlands and imitation 'bling" to the crowd.
Then it was up with the instruments and on with show. Ninety minutes later they finished, and at no time did they stop playing, segueing from one number into another with hardly an introduction all night.
It was top-quality, marathon playing by any standard, and without signs of fatigue from a band that had spent seven days flying to shows-from America to London, to Spain, back to London, to spain gain and to Dunstable, before leaving for America on Sunday and then to Japan on Wednesday Not bad for an outfit that has at least two men in the line up in their 70s.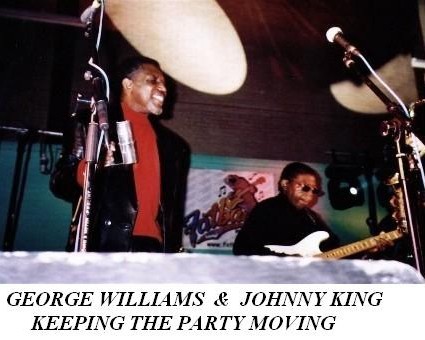 Two of the younger members, bassist Pete Everett and singer Quinette Simpson, plus veteran trumpeter George Williams," did the Bus Stop" down among the dancers before recruiting a contingent on to the stage to form the Fatback/Cali-R All Singing and Dancing Revue. Marvellous stuff.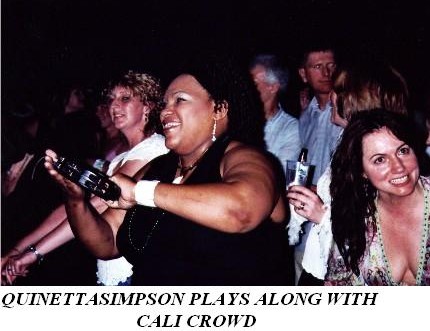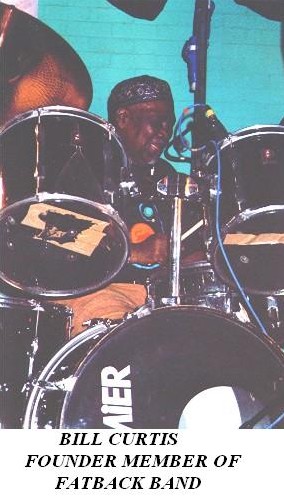 Everett and saxophonist Ed Jackson, who has worked with practically everybody from Count Basie to Melba Moore, were outstanding, but gluing the whole thing together were Curtis, sat way back behind his drums, and a tiny figure of fellow founder member Johnny King, practically immobile behind a guitar that produced an insistent chugging rhythm and "defy you not to dance" riffs.
The climax was an anthemic I Found Lovin, with the band giving a nod to the late Steve Walsh, the DJ took into the charts by chanting "You wot! You wot!", prompting a response from the crowd that nearly tore the roof off the centre.
After 36 years the Fatback Band could be excused for sitting back, resting on their laurels and taking the nostalgia route.
There was no sign of evidence of that on Saturday, and Bill Curtis certainly is having none of it. He believes that while its important to maintain the legacy of the bands back catalogue, he wants to produce music" of the time" and that the best is still to come-" even if nobody else does.