Jeffrey Daniel - 16th December 2006
by Denis O`Donoghue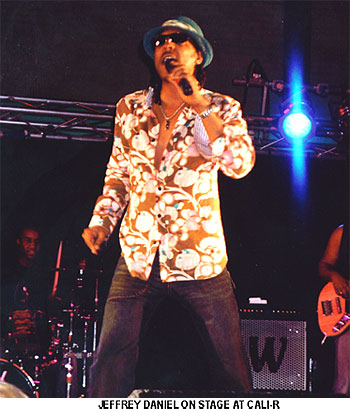 SHALAMAR star Jeffrey Daniel "did the double" when he brought the house and the curtain down at the Christmas 2006 Cali-R special at Dunstable Leisure Centre.
The body-popping, moon-walking Shalamar front man kept a large and enthusiastic crowd more than happy as they sampled "the Jeffrey Daniel experience" of a selection of "old school" hits, standards, new material from his solo career and of course, his locking and robotics skills -- tricky enough for a young man but all the more remarkable performed by a man nudging his way though his late 40s.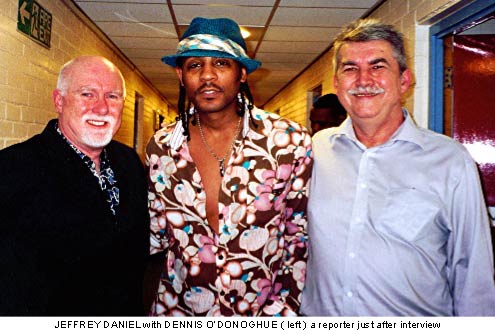 But it was also a poignant night, because Daniel performed the last Cali-R at the leisure centre, home to the events for the past six and a half years. Sid Hudson, the organiser, takes them to their new home at the newly built Grove Theatre in May.For a venue that really isn't designed to hold dances, the centre has been a good home since April 2000.
Saturday night's was a brave show by Daniel, who eschews the exotic hairstyles and stage clothes of the 70s and 80s Shalamar for jeans, shirt and his ever-present hat. And now, supported by a young, talented six-piece band he firmly controls his own stage agenda.
So, although there WERE Shalamar numbers -- I Can Make You Feel Good, There It Is, A Night To Remember and Friends -- they were interspersed with simple but funky arrangements from his solo catalogue, plus unlikely numbers such as Rapper's Delight and Killing Me Softly.
This could be perceived as a risky strategy to lay before an audience that was mainly "old school" by inclination, and indeed there were inevitably some who retreated to the bar for a smoke and a drink, but to Daniel's credit he carried the rest along with him, prompting enthusiastic response from the floor and -- God forbid! -- even the sighting of one or two lighter-flames being waved in the air! Afterwards Daniel told me: "I love doing what I do.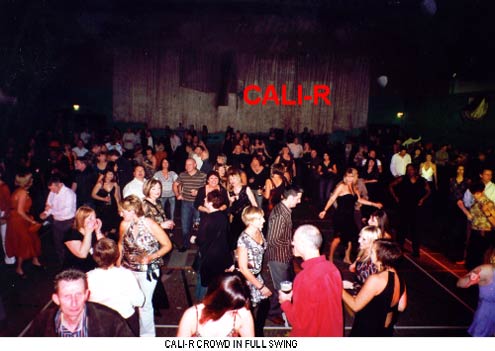 Shalamar is what I do and Shalamar has me made who I am. But I also want to move on and make a future. I don't want to become just another oldies act doing the revival circuit and locked into the past.
But Shalamar is still there -- a flexible, fluid thing. We have our own projects and just meet up when there is a concert. I'm joining up with Howard (Hewett) and Carolyn (Griffey, who replaced original singer Jody Watley) for a New Year's Eve concert in Dubai."
All a far cry from the mid-1970s when, as Daniel, admitted "I sneaked into the Soul Train Show as a dancer and fought and fought to stay on it. I just wanted to be a dancer on that show. I knew I could dance, and I also knew I could sing. I just wanted the chance".
Thirty years and 30 million albums later, he's still proving his talent and, now living in London after years in Japan, he intends to keep on proving it. For Sid Hudson, meanwhile, a new day at the Grove Theatre will dawn in May, with Cali-R favourites, Gwen Dickey`s Rose Royce headlining.
The 2007 Christmas special in November (!) will feature the welcome return of the Stylistics, after two previous barnstorming performances at Cali-R Christmas shows.