The Stylistics - Friday 9th November 2007
by Denis O`Donoghue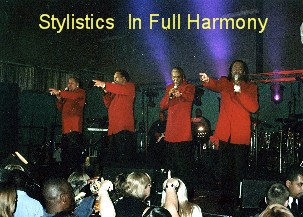 THE STYLISTICS completed a treble hat-trick at Dunstable Leisure Centre on Friday night.
Their third pre-Christmas show under the Cali-R banner, the third time they sold out the venue and a third classy performance that again wowed a wildly enthusiastic audience.

If anything, this was the best of the three shows. As you might expect from a quartet on a tour billed as "Greatest Hits 2007", the super-smooth soulsters produced a night that packed in the very best of the Stylistics, from You're A Big Girl Now to 16 Bars, and all points in between.

The Philadelphia-based outfit are celebrating 39 years of hits, but if anyone thinks that they might be jaded -- forget it. Exceptional vocals from Eban Brown, complemented by the two remaining founder members Airrion Love and Herb Murrell, plus Van Fields, and backed by the ultra-professional Style Orchestra, ensured that the show never once dropped from the highest standard.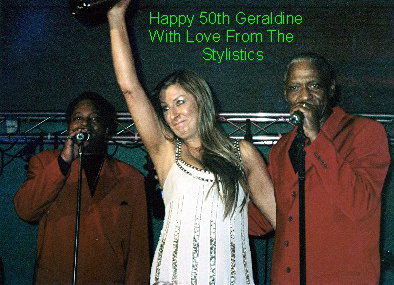 And it wasn't just the ladies who enjoyed themselves – yes, you hard-looking skinhead guys with tattoos, you did enjoy waving your arms in the air and singing along, didn't you?

But they weren't alone, because it was obvious that the Stylistics were also enjoying themselves thoroughly. Airrion Love admitted afterwards: "We're having a blast each show! When we get such good vibes off the audience we feed off each other, and each of us feels like a piece of a puzzle that goes to make a complete show.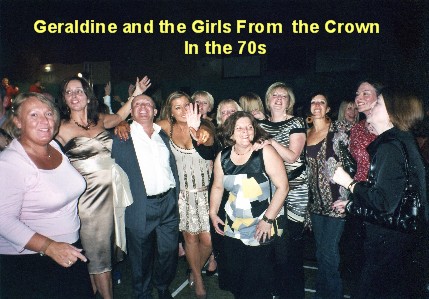 "We have a great seven or eight years together. We've been working such a lot and it shows no sign of slowing down. I guess if we saw signs of things not happening we might consider stopping, but I haven't actually seen any signs of that. If anything the past couple of years have been like a steady, upward rise."

And Airrion hopes that the momentum will continue into the Stylistics' 40 th year, thanks to their first non-compilation album since Love Is Back In Style in the 90s.

Said Airrion: "We are really excited, and are talking to Universal about its release. It's produced by Preston Glass (writer/producer who has worked with acts from Earth, Wind and Fire to Christina Aguillera, and who wrote most of the tracks on Love Is Back In Style) and we think it'll probably be called That Same Way. We've done an acapella version of Ebony Eyes and Ray (Ghostbusters) Parker Jr plays acoustic guitar on it. It's a very Stylistics album!"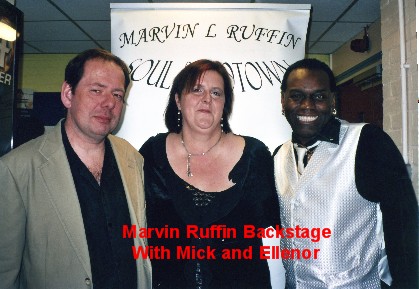 There was an added bonus for the audience in the appearance of Marvin Ruffin, first cousin of Jimmy and the late David, of Temptations fame. The UK-based Marvin judged the audience just right with a great selection of Motown hits – including nods to his family with versions of What Becomes Of The Brokenhearted and I Wish It Would Rain. A great start to a memorable night.