The Real Thing - Friday 9th May 2008
by Denis O`Donoghue (Dunstable Gazette)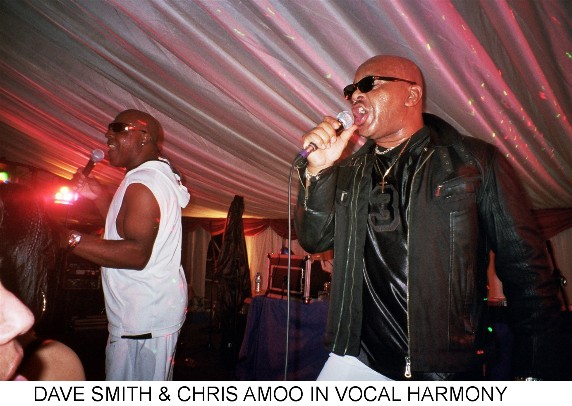 A PATIENT visits his GP and says: "Doc, sometimes I think I'm a wigwam, other times I think I'm a teepee. What's wrong with me?" The doctor replies: "I see your problem -- you're two tents."
Well, DJ and promoter Sid Hudson wasn't tense at all after his first live Cali-R event under canvas recently at Dunstablians Rugby Club, featuring the Real Thing.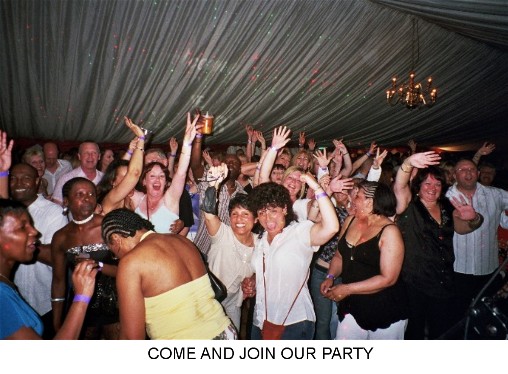 "I'm even more pleased than I thought I was going to be," was Sid's verdict, after the best part of 500 people enjoyed a great performance in a luxury marquee by the Liverpool veterans, as well as Sid's sounds and the Jellybean and Louie Martin funk room. "The marquee was fantastic, the band put on a terrific show and the crowd seemed to love it.
The novelty of the venue seemed to add to the atmosphere on the night. The Real Thing were certainly on top of their game and produced their best Cali-R show, mixing their best-known hits with a revue of the Seventies that covered favourite sounds by their contemporaries. It was real singalong, dance-along night, and the crowd loved it.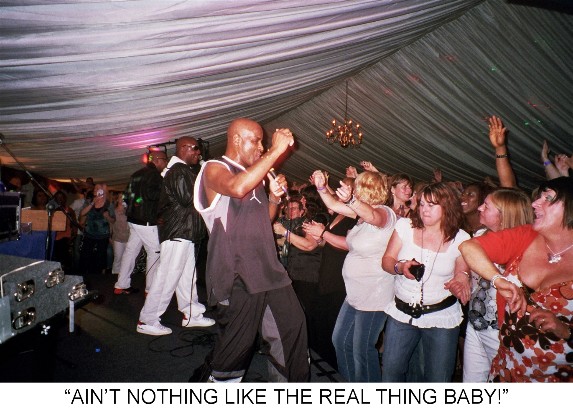 Dunstablians have erected the marquee for a series of commercial and corporate summer events in order to boost out-of-season funding as they strive to return to Midlands One after relegation.

As part of the programme, Sid Hudson has two more shows "in the big top" this summer: Sixties' soul legend Geno Washington with the Ram Jam Band on stage on Saturday, June 7 and a Summer Soul sounds night on July 12.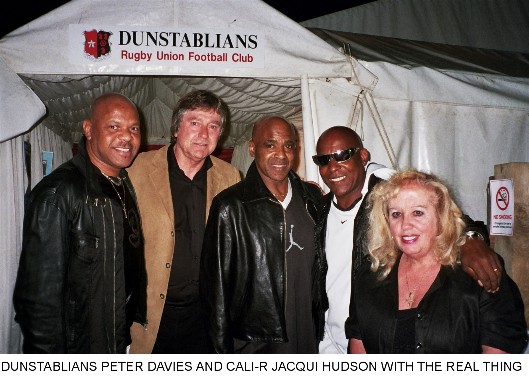 He said: "I'm really grateful to the rugby club and Peter Davis [Dunstablians' commercial director] for giving me the chance to stage the night here. It really has kept the Cali-R name alive."

Sid added that some wrinkles needed ironing out, including the bar area, but that these will be solved before Geno hits the stage next month.